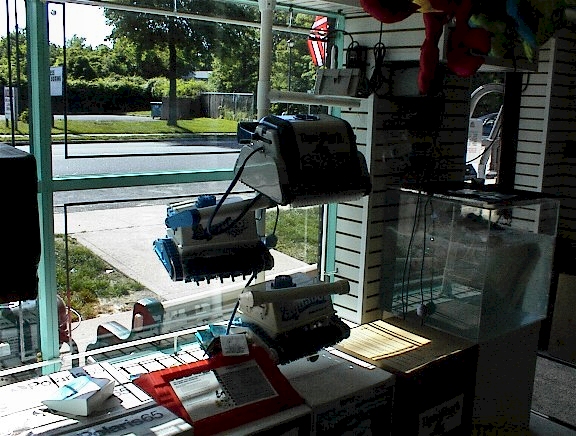 Dolphin Pool Supply has just made it easier for you to get your Automatic "Robot" Pool Cleaner repaired and up and running quickly, no matter where you live!
Dolphin Pool Supply's full service repair center can service any Automatic pool cleaner. We Are also a factory authorized repair center for the AquaVac 2.0, The Dolphin & Aquabot.
Don't wait until your pool becomes a disgusting mess. Use any common Shipper / Carrier, including the US Postal Service to quickly and safely ship us your tired, broken or damaged Robot Cleaner. We'll quickly analyze the problem, fix it, and return it to you ready to resume its cleaning task.
Just follow these simple steps:
Click Here to Download Our Acknowledgment Form, Service Request Form & Credit Card Authorization Form
After downloading this PDF document, open it and print it out.
Complete & Sign ALL 3 Forms trying NOT to leave off any information.
Make copies for your own records.
Carefully box up your DRY (not wet) Robot Cleaner and be sure to include the 3 signed completed sheets.
Use any Shipper you prefer, UPS, USPS, FEDEX, etc.

They can usually provide you with the proper packaging materials.
We also recommend purchasing the shipping insurance from them.

Upon receipt, we will:

Disassemble and examine all components,
Produce an accurate estimate of necessary parts and labor for repair,
Contact you for final repair authorization,
Perform necessary repairs & test unit
Process all charges and fees,
Carefully repackage and return your cleaner to you.
For more information on our repair department call 631.467.3173 us at info@dolphinpoolsupply.com